Embird UK is proud to announce that we have just released our Embird UK Newsletter Subscription. In this embroidery newsletter we will aim to provide you with Embird manuals/tutorials, embroidery tips, interesting embroidery articles, embroidery courses and also the opportunity to take advantage of our special offers from time to time.
Besides the above mentioned value, we would also like to provide Embird embroidery software users with the opportunity to collaborate with us from time to time, and in so doing provide you with an opportunity to promote you and your business on our platform. Lower down in this article I will include a link to one of our embroidery newsletters to give you a quick taster of the type of information that we will be distributing in our newsletters, and this particular example that I will include, will explain the collaboration opportunity with Embird UK in a lot more detail.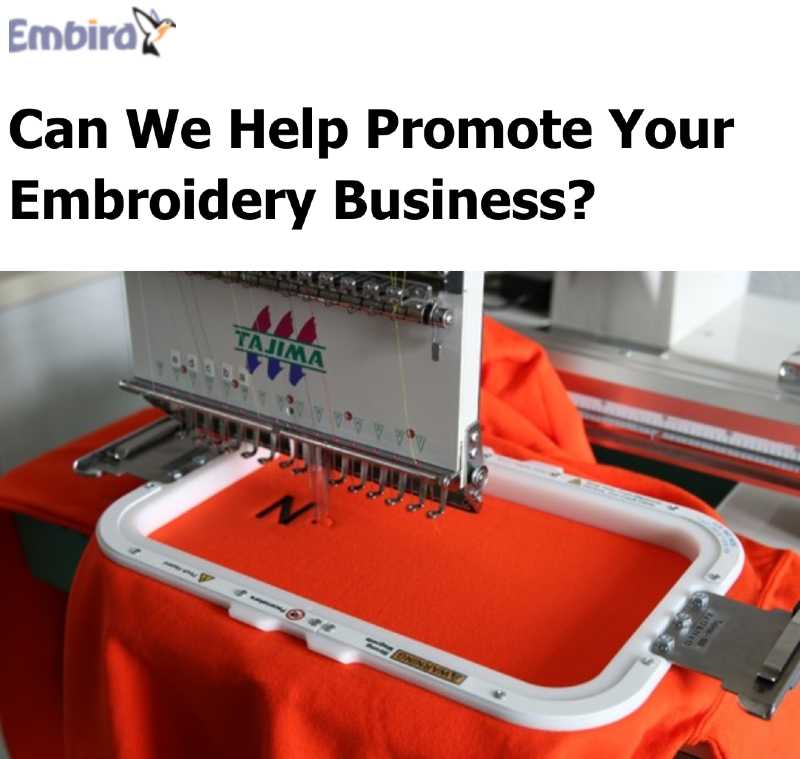 Joining Our Newsletter?
Should you decide to join our embroidery newsletter you will see included in each of our newsletters the reminder that you have the option to unsubscribe at any time should you no longer wish to receive any correspondence from us. I think it is important to assure you, the customer or embroidery enthusiast, that you are at all times 100% in control of the correspondence you receive.
Further to this we will at no point spam your inbox with multiple emails per week. Our policy is to send out one email per week at max, besides special occasions like e.g Black Friday or Cyber Monday, where we may have multiple promotional offers running throughout that week.
I will now include below an example of one of our newsletters that will also explain the collaboration opportunity with Embird UK. Should you wish to subscribe you can easily do so on the home page (https://embird.co.uk) or alternatively right inside the newsletter example included below.